The blogs will continue over the next few days as I drift east to Arizona to attend a family function with in-laws who aren't outlaws (well, not all of them). I'll respond as the opportunity presents itself.
In addition to the obligatory functions of any family gathering, I'm going to do a bit of walk-about/drive-about in Northern Arizona in my rock truck, The Scorpion (below-right), a Toyota FJ Cruiser that I've modified to suit my needs.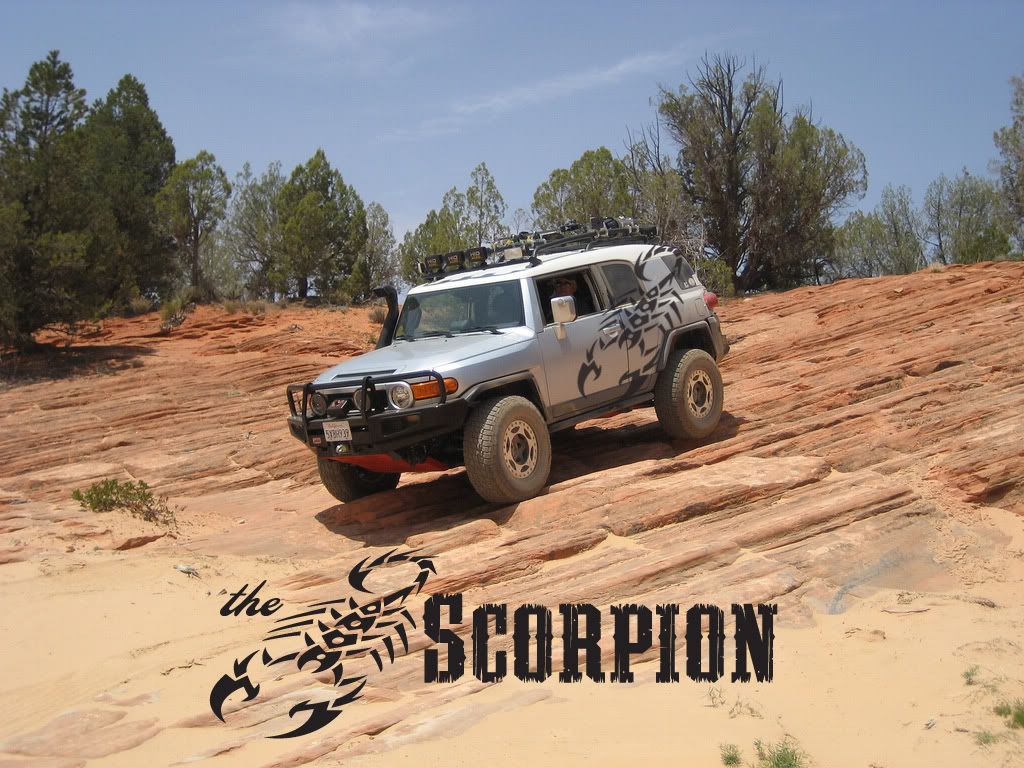 The 2007 FJ has had a lot of adventures since it came into my hands, new off the lot. It's also been a source of adventure for my children, who have followed me down the road less traveled. (below, when the rig was new and stock) Don't fault my daughter for her grip on the rifle, I told her to keep her finger away from the trigger and that's what she did. Rather than a correcting and training moment, I just snapped the picture. How time flies. Emile was 15 when the photo was taken.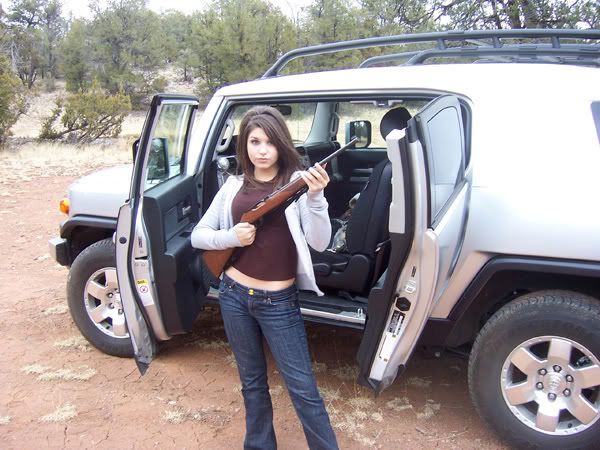 North of Flagstaff, AZ
And because I plan to eventually retire (to spend my dotage) in Arizona, I'm going to be looking at various sites from the Prescott Valley and over the hill into Cottonwood and Verde River as I drive-about while the in-laws in Phoenix chatter about whatever.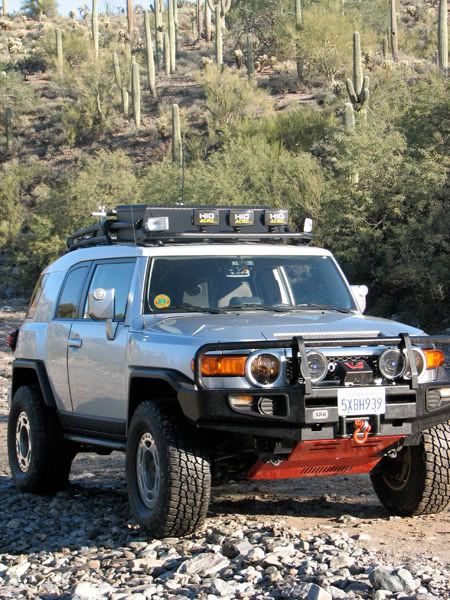 Before modifications were completed.
Some of you may ask, "why Arizona"? It's a fair question. It's a far more liberal state than many give it credit for and that's a down side. At the same time, despite having spawned creatures such as former governor, now DHS Secretary Janet Napolitano, it still is an open-carry state and there seems to be the will to keep it that way.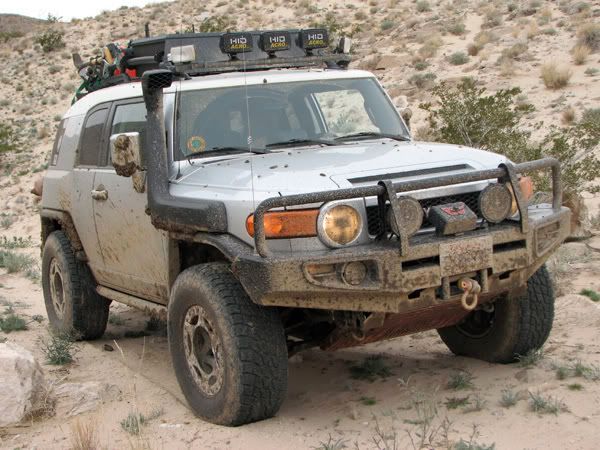 It's usually dirty. I didn't want you to get the impression that I kept my
rig showroom new looking. (Location: somewhere between California and Arizona
in the middle of nowhere)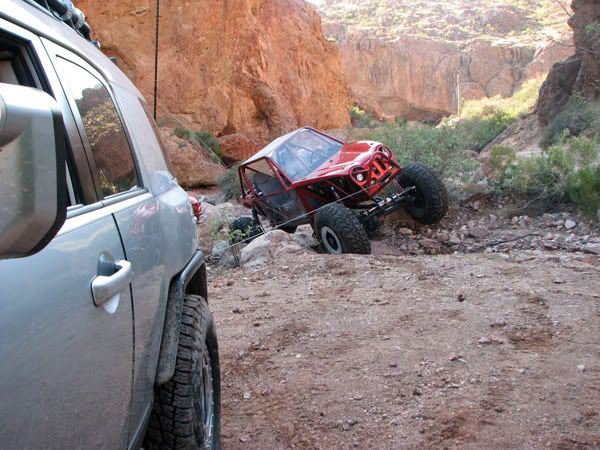 Rescuing a stranded rock buggy in Martinez Canyon near Florence, AZ.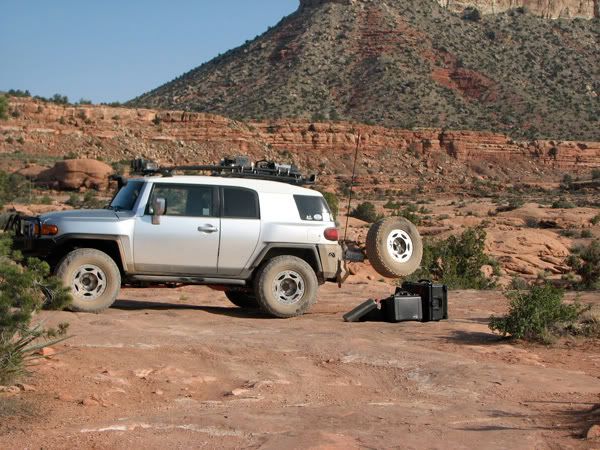 Tuweep, North Rim of the Grand Canyon in the Arizona Strip. That' how
I set up camp…toss the pelican cases out and throw down the sleeping bag.
It's not elegant but it works.
So Arizona — somewhere well north of the desert depression and the urban Phoenix gridlock. But I don't know where, yet.
And I'll take some photos on the drive about and post them here later.