I read a report of two FBI agents who died during HRT (Hostage Rescue Team) training last Monday. They were fast roping from helicopter to a ship that was underway. (article below) My career evolved in an era when the difference between police work morphed in many cases to be indistinguishable from military work. Having had my feet in both worlds, I'm going to make a few observations in the wake of this tragedy
that I hope are taken the right way.
(

Fox News

) Two FBI agents who died while training off the Virginia Beach coast fell to their deaths when a helicopter had trouble during a "maritime counterterrorism exercise," an agency spokeswoman said Monday night.
Special Agents Christopher Lorek and Stephen Shaw were killed when they fell into the water Friday. Both were members of the bureau's elite hostage rescue team, a group known most recently for rescuing an Alabama boy from a kidnapper in an underground bunker.
"The FBI agents were participating in a maritime counterterrorism exercise involving helicopters and a ship," Special Agent Ann Todd, an FBI spokeswoman, wrote in an email Monday night. "The agents were in the process of fast-roping from the aircraft onto the ship when the helicopter encountered difficulties. The agents tragically fell a significant distance and suffered fatal injuries."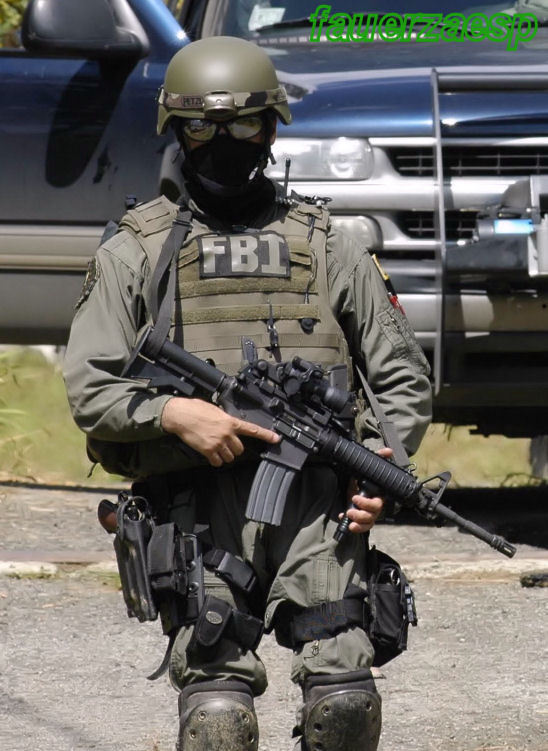 About a zillion years ago, I trained the FBI's Los Angeles Division HRT team in advanced SCUBA. I put on a realistic training program and most of the members struggled to meet the basic proficiency standards that the US Navy set for this sort of complex underwater work. Technical diving is not at all like sport SCUBA. Those who arrived for training were more like tourist-divers than technical divers. Once the basic/advanced training had been completed, I suggested to FBI management that if they wanted to keep proficiency, their people needed to be in the water at least one week out of every month. Diving in obscure, dangerous harbor water where you need to navigate precisely not being able to see your hand in front of your mask constitutes a perishable skill. If you undertake a critical mission in this sort of situation when you are not physically and mentally prepared and trained, there is a substantial chance that you'll be injured or killed.
And if the FBI doesn't expect their people to do this sort of thing, why train them to do it in the first place? The FBI responded that they simply couldn't devote additional time to training but yes, they'd expect their special agents to jump in obscure harbor water and use those skills three or four years down the road because
'they had been trained'
. Military people who do this, do train for it as specialists and they're in the water two days out of every three so that it's second nature. The FBI's Division HRT teams are also FBI special agents who carry caseloads, and mostly sit at desks and push paper.
Pushing weights to stay in shape before work or running at noon is not the same as practicing critical skills every day.
SA Lorek was 40 years old and SA Shaw was 41. I'm sure that both men were in top physical condition. I'm sure that they'd fast roped a lot in their careers. It's unlikely that this particular training evolution introduced challenges that were unknown to them. However, at that age, I supervised men who were experts at snapping necks and cashing checks. And while yes, I did fast rope at age 40, I didn't do it as gingerly as I did at 21.
(Fox News opcit) "These are not hit squads. These are not mercenaries. These are people who come into the FBI first and foremost to be an FBI agent. They have to have a college education, worldly experience, verbal skills," Van Zandt said. "They have to have everything we would see in a regular FBI agent plus more."
There is plenty of hubris and testosterone. I'm not suggesting that the HRT people lack either. But at some point do we get to a situation where it's 'more balls than brains'?
There are no operational US Navy SEAL platoons where most of the members are in their 40's. It's a young man's game. There are situations where guile is required where you find senior chiefs and master chiefs working together with no youngsters around, in sensitive programs, but it's rare. While its true that you find former US Army Special Forces, Navy SEALs, Marine Force Recon or Air Force Pararescue people in the FBI, they are all a bit 'long in the tooth' and by the nature of the new job, they are past their prime as front-line operators. Operator is a polite and politically correct word for killer. (The FBI asserts -above- that HRT members are not "killers")
Is FBI HRT necessary, given that they're expected to be on par with SEALs and Delta Team? And if it is, should we expect field agents to do it? It's very difficult to effectively blend genuine military special forces style operational tempos and civilian law enforcement.
Would it simply be more effective to keep a rotating force of SEALs or US Army 18's assigned to the FBI to meet their HRT needs? It would be a lot cheaper to have enlisted US Military people doing it than very expensive GS13's, and the assigned military people could train in perishable skills with a matrix that didn't require them to be part-time warriors. The Posse Comitatus Act was changed in January 2013 to allow this sort of thing to happen. (
read more about that here
)
I expect to take some heat for writing this, but it's how I see it.