I have a friend who fought with the freedom fighters in Hungary in 1956 when they tried to dislodge the Soviet Union and failed. I haven't spoken to him in over twenty years and he reached out completely out of the blue. It was very nice to chat and reconnect.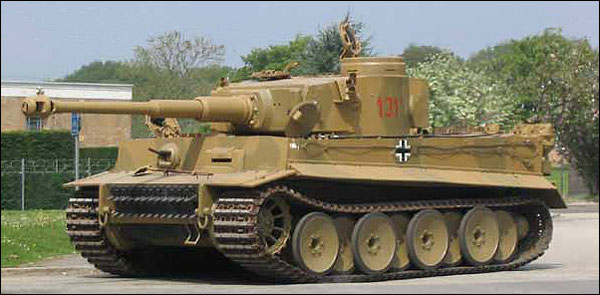 During that war, he crewed a World War 2 vintage Panzerkampfwagen VI Tiger Ausf. E (German Tiger Tank). They were operating in Budapest against Russian T-34/85 Tanks and he said that they'd knocked out three or four when the world turned to pinwheels and he woke up in Great Britain in hospital (having been evacuated).
He ended up joining the British Army, Royal Corps of Signals, and I met him when he was assigned to 18 Signal Regiment. He's long since retired from the Army as a Warrant Officer (WO1). People have interesting stories and histories. He referred to me as "Pup". Which is what he said when he called me on the telephone after all of these years. The man, like the famous German tank, is a tiger. I always called him, "Margarita's husband" because he married an English lady named, Margarita. Margarita was a tall, well proportioned blonde lady with a ready laugh and a generous smile who succumbed to cancer about a decade ago. RIP.
Hand Cranking a Tiger Tank
The inertia starter "Schwungmasse" works by rotating a heavy mass at speed, once it reaches 60rpm a lever is pulled below the hand cranking arm, this pushes the drive pinion onto the fly wheel, making the engine rotate and start.