Creepy Joe Brandon's Schedule
(link here) The man is a real workhorse.
Crime in the Tenderloin
(Sharyl Attkisson) Major cities across the country are struggling with an uptick in homelessness, mental illness, drug abuse, and the crime that is coming with them.
San Francisco's Tenderloin District is one such example. An extremely liberal city, even the progressive residents are complaining loudly about the left-leaning policies that they say have brought the historic district to its knees.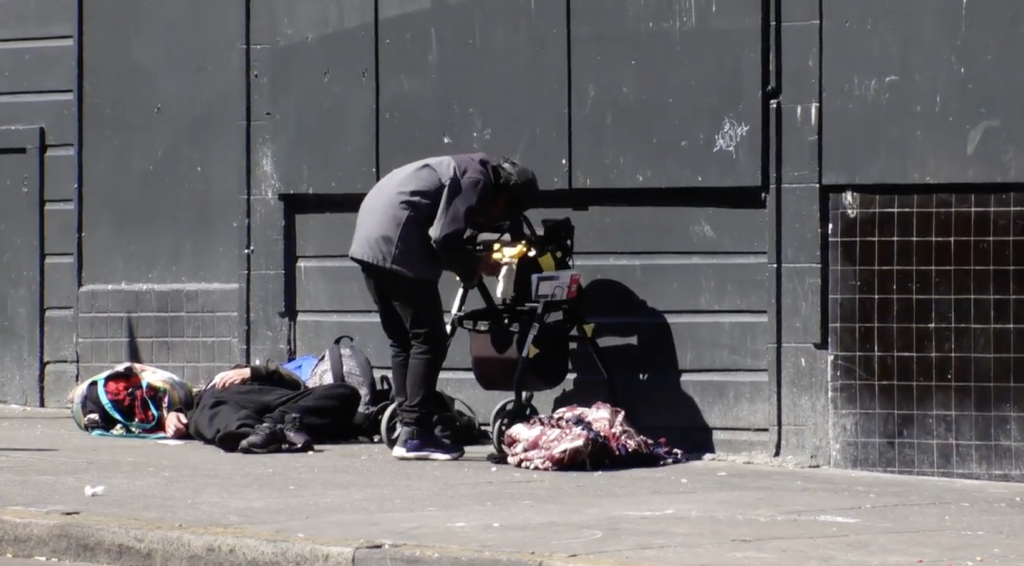 Things got so bad that the Mayor declared a 90 day state of emergency.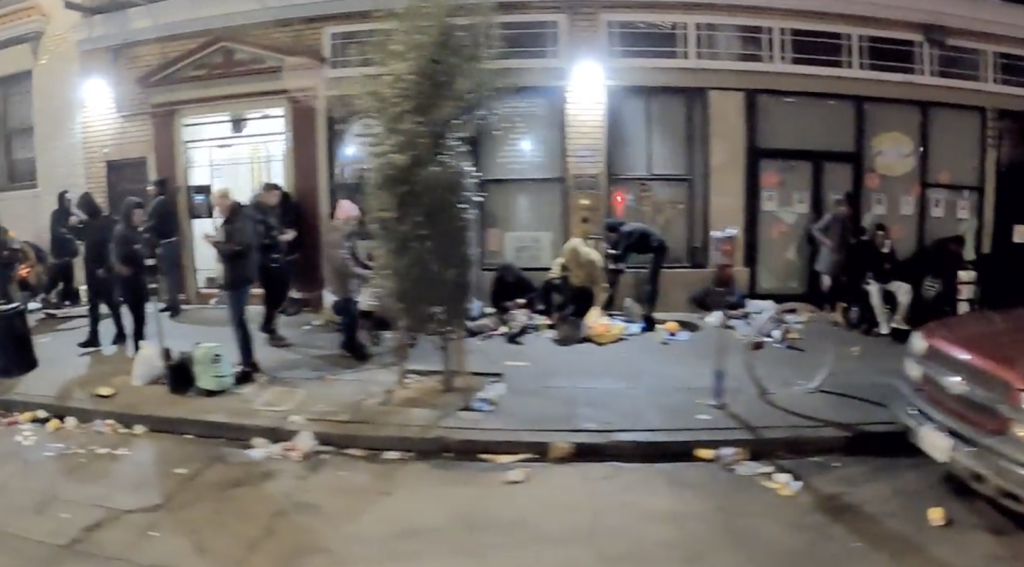 Residents and advocates alike accuse the city of allowing the neighborhood to become an open-air illegal drug market in order to contain the activity to a poor section of town and away from the money areas.
I have to weigh in on this.  The Tenderloin has always been a s*ithole with drugs being sold openly, crackwhores plying their trade, etc. Since the city is now offering free drugs and hypodermic syringes, it acts as more of a magnet for addicts, but the place has always been crime-ridden and filthy. Yes, it is California's 12th Congressional District, represented by Speaker Nancy Pelosi (D-CA). The place is extremely woke.
Food – and yet another "Black Swan Event"
It's almost as if it was planned.
The U.S. and the world were bracing for shortages of fertilizer this year following President Vladimir Putin's invasion of Ukraine because Russia is a top global exporter of fertilizer and the West imposed major economic sanctions on Moscow following the attack. That said, there were already concerns about food insecurity and outright starvation in some of the world's poorest countries, thanks to that expected shortage.
Now, a new supply shock is imminent in the U.S. after CF Industries Holdings Inc. warned last week that rail shipments of nutrients for crops will be cut back to top agricultural states — which literally could not come at a worse time as farmers have already begun planting crops.
The world's biggest fertilizer producer announced that Union Pacific Railroad hit the company with rail-mandated shipping reductions that are going to negatively impact nitrogen fertilizers, including urea and urea ammonium nitrate shipments to states like Iowa, Illinois, Nebraska, Kansas, Texas, and California. Union Pacific officials informed CF Industries without any advance notice to cut the volume of private cars on its railroad immediately, which means CF Industries was forced to curb shipments by as much as 20 percent in order to remain compliant.
"The timing of this action by Union Pacific could not come at a worse time for farmers," said Tony Will, president and chief executive officer of the company.
"Not only will fertilizer be delayed by these shipping restrictions, but additional fertilizer needed to complete spring applications may be unable to reach farmers at all," Will added.
The war in Ukraine is exacerbating preexisting problems with global grain supplies and prices. Although higher prices are felt by all, North African and Middle Eastern countries along the Mediterranean are more directly and severely affected.
The Arms Trade
1556
The Old World during the 16th century can largely be characterized by a Great Game between two main power-projecting blocs, that being the Ottomans and the Portuguese-Habsburg alliance.
The War in Ukraine
Updates: There have been no notable changes to control confirmed over the last 24 hours.
Ukraine has reportedly carried out counteroffensives in the Kharkiv, Izyum, and Kherson areas. Details of the degree of success of those offensives are not yet clear.
Above: (note dotted lines)
Russian troops engaged Ukrainian troops around Staryi Saltiv (East of Kharkiv)
Russian forces continued their attempts to take control of Rubizhne and Popasna.
Below: A quick little force ratio product showing estimated BTGs and frontages by operational direction. Information derived from US government releases and uawardata locations. More notes on image.
Analyzing Breakthrough Operations in the Donbas. This is a closer look at the state of operations along the line of operations ranging from Izium to Popasna in east Ukraine (Donbas) to gain a better understanding of what it will take to achieve a decisive breakthrough in the Donbas Pocket.
The Russians will try to encircle Ukrainian forces which would result in a significant victory for them. May 9 remains a key date for the Kremlin to declare some sort of "victory". As you can see, if May 9 is indeed a mark on the wall to measure Russian success, they are way behind the power curve.
It's important to keep in mind that while the Russians have taken a drubbing, they are also inflicting casualties on the Ukrainian military to the extent that the Ukrainians are consolidating units in order to manage losses in the same way that the Russians are.
Russia still has a much larger army and to the extent that they are willing to pull troops from elsewhere, they can keep reinforcing and absorbing losses in a "long game".