Masks in New Jersey
Democrat New Jersey Gov. Phil Murphy renewed the school mask mandate last month by declaring a public health emergency.  Today, he plans to lift the state's school mask mandate for children and staffers.
Murphy is slated to make the announcement on Monday during a pandemic briefing in Trenton. The mandate will officially be lifted on March 7, an official with the governor's office confirmed to Fox News Digital on Monday morning.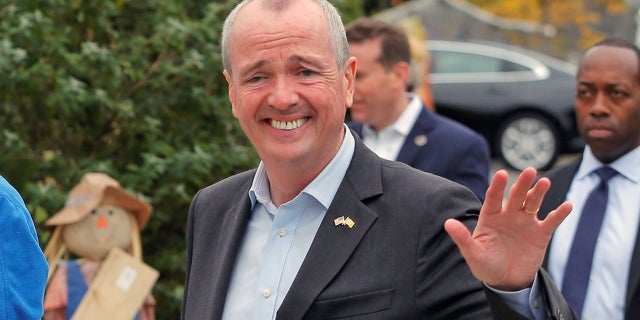 Antifa in Canada
(Gateway Pundit) David Alexander Zegarac was behind the wheel of the car that struck 4 men when he attempted to murder protestors in Winnipeg. He is being charged with assault with a weapon, and not with attempted murder. Zegarac, a self-identified member of Antifa is a 43-year-old musician from Winnipeg who describes himself as Indigenous, Serbian and Irish — is the frontman of Canadian punk bands The Brat Attack, Dead Peasants Revolt, The Black Mass Brigade, and Class War Kids.
The New NYC Mayor
While speaking to the crowd, he used a racial slur to refer to the white officers he outperformed as he promoted throughout his career as a police officer.
"Everyday in the police department I kicked those crackers (expletive), man. I was unbelievable … I became a sergeant, a lieutenant, and a captain, you know the story. Some people oversell it trying to reinvent me, but the reality is: what I was then is who I am now."
NYC Mayor Eric Adams was a grievance/diversity promotion at NYPD. We all know the type.
"My fight in the police department was fighting racism throughout my entire journey. And I was serious about fighting against that and that is what it was attached to, the question that was asked. And that, you got my response, based on what the question was."
New York is a crumbling city – and even sci-fi authors couldn't have written the story that unfolds. Crime is up, residents and businesses that can flee, are. Tourism ended, and hotels are nearly empty. DiBlasio found a good successor.
Covid Tradecraft
(Gateway Pundit) During a recent appearance on the Candace Owens Show, Dr. Robert Malone discussed how public health 'experts' such as Dr. Francis Collins and Dr. Tony Fauci had worked in secret to hide critical information about Covid-19 at the beginning of the pandemic, including evidence that the virus originated out of the Chinese Communist Party-controlled Wuhan lab.
As part of the criminal cover-up that will likely go down as one of the most horrific atrocities ever perpetrated on mankind, Fauci and his associates allegedly used "burner phones," held "clandestine meetings, and kept "difficult secrets," in order to hide their actions from the public.