The Trump Administration is currently crafting language which would deny visas to all members of the Chinese Communist Party.
Beijing says banning 92 million Communist Party members from America 'ridiculous'.
China currently labors under the delusion that America does not view them as an ENEMY state. Or they understand it and don't want to accept it. China's foreign ministry says a reported US plan to ban entry for all members of China's ruling Communist Party would be an antagonistic move.
The Communist Chinese engaged in war by other means for a long time and the US is just pulling it out into the open. Bribery of US politicians worked well and they're hoping that former Vice President Biden stays bought, but there is no guarantee.
China needs to accept the present reality and decouple itself from the rest of the world (except from its allies in Iran, North Korea and Venezuela, pariahs all) and assume its role as just another pariah state.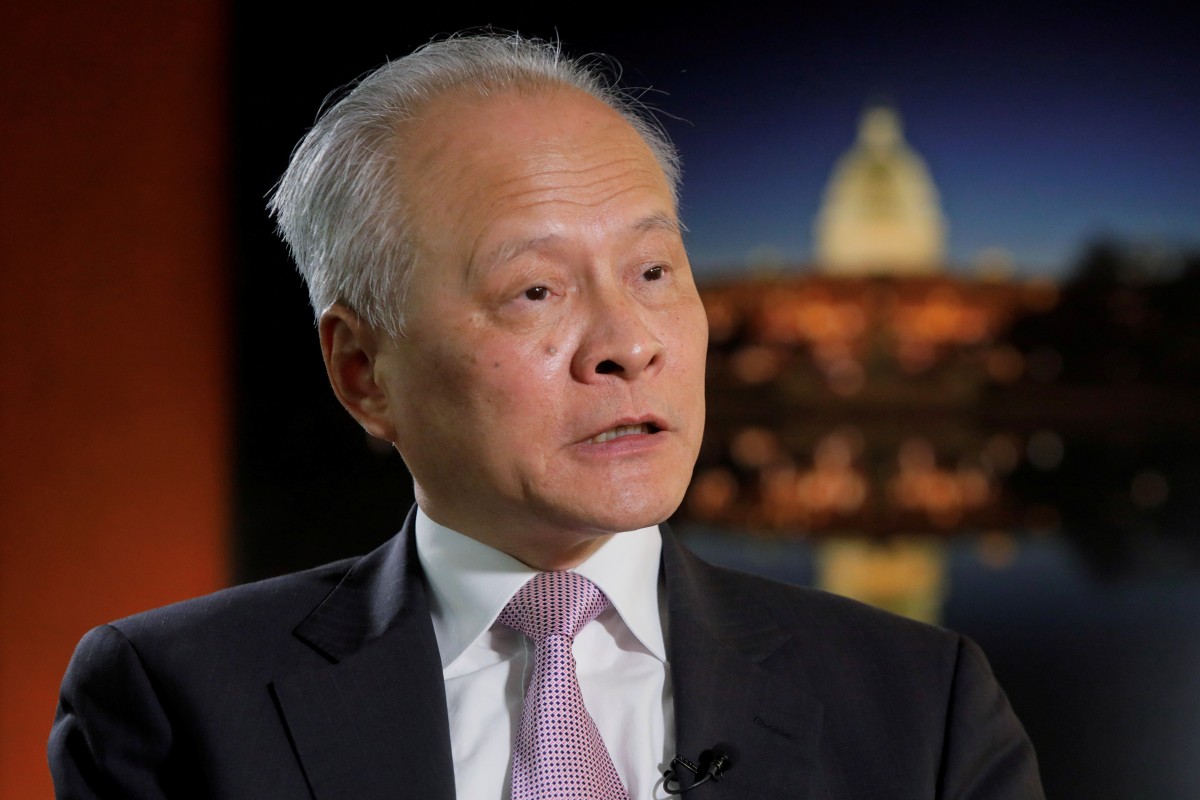 China's ambassador to the US Cui Tiankai. Photo: Reuters
Beijing's top envoy to the US has urged Washington to decide whether it is ready to accept the rise of China, amid ever-heightening tensions between the strategic rivals.
Cui Tiankai told CNN's Fareed Zakaria in an interview on Sunday that China had the "legitimate right" to modernize into a "strong, prosperous country", pushing back against the growing consensus in Washington for a more hardline approach to an increasingly assertive Beijing.
I don't think that anyone is standing in the way of China modernizing behind their Bamboo Curtain. Their pathway to modernization so far has been one of manipulation, espionage, and aggression. They're upset that the gravy train has stopped and let them off.